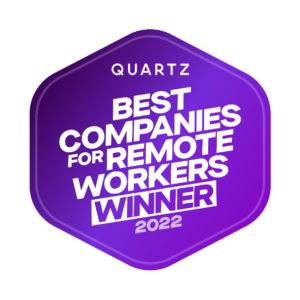 It's surely a happy Wednesday here at Sensei Labs! Our company got named as one of the
Best Companies for Remote Workers by Quartz.
At Sensei Labs we LOVE our people and it's great to celebrate that we are embracing the diversity and flexibility that many people are now craving when it comes to remote working. Talented colleagues, effective leadership, great managers, clear communication, and overall engagement of course gives us brownie points too .
As a company we don't only hire talent from Toronto just because that's where our head office is, rather we hunt for talent from around the world. Happy to be breaking the stereotype that work just gets done by people showing up to a physical office. Go team Sensei!
BTW we're looking for awesome new people. Check out the open positions here and apply. #peoplefirst #workculture #bestcompaniesforremoteworkers #Quartzaward #senseilabs #enterpriseorchestration