M&A post-merger integration
orchestrated with Sensei Labs Conductor platform
Maximize post M&A merger synergies
The actual acquisition is only part of the story. A successful transaction in today's Enterprise Orchestration Era requires not only a buyer and seller to agree on terms, but also to navigate the very difficult and treacherous post-merger integration. Often this is where the deal begins to fall short of its promise, but where taking a new approach to tech-enabled integration can keep post-merger integrations on track.
Conductor solves the challenges of M&A integration projects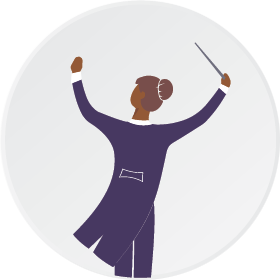 Inconsistent program planning across different phases of a program creates inefficiencies and unnecessary rework.
Limited real-time visibility into program progress, limiting leadership's ability to effectively make decisions.
No mechanism for continued program monitoring and reporting after vendors have exited, poses risk to long-term effectiveness.
Ineffective collaboration between different workstreams and vendors on a program due to unclear processes/ workflow, create inefficiencies and unwanted delays.
Highly manual processes require dedicated full time employees to provide ongoing low value work.
Single source of truth
With Conductor™ as the single source of truth for your integration, planning is simplified. The entire team is unified under a common integration plan, with greater transparency and accountability.
Using Conductor's in-platform live-data visualizations, it's easy to identify and surface the information that accelerates decision-making and demonstrates value-realized to shareholders.
"Very good transparency about what's going on in all the initiatives and projects."​
Hear more about the Enterprise Orchestration success of ASMPT Solutions, the world's largest supplier of best-in-class equipment and technological process partner for the electronics industry, as they explain how Conductor helps them succeed in their M&A efforts.
Innovative enterprises around the world choose Conductor
A US auto repair company was recently acquired by a private equity firm and launched an operational transformation across 350+ sites – including standardizing structure, workflows, reporting, and automation within 3 weeks.
After completing a ~$3bn acquisition, a global electrical industrial products manufacturer used Conductor to coordinate work across 100s of team members from both organizations along with multiple law firms and consultancies across 15 workstreams globally in a complex legal and regulatory environment.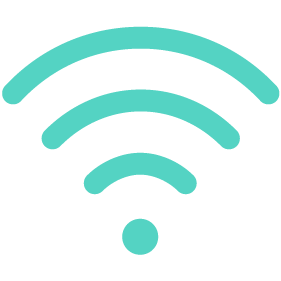 A leading global telecom service provider acquired a multimedia company and needed a platform that delivered oversight and visibility into all activities. Conductor orchestrated high-level visibility, providing the company with oversight into all program activities.

The Integration Management Office (IMO) team at a leading automation technologies company needed a platform to increase efficiency after a multi-billion dollar transaction. Conductor orchestrated complex multi function processes that created a global workforce with increased coordination and transparency.
Join Us
LEARN MORE
To learn more about how Conductor solves challenges specific to your requirements, please schedule a meeting, and we'll show you how our leading transformation platform can support you to thrive in today's Enterprise Orchestration Era!
REQUEST A MEETING