Differentiate to thrive
Through our partner-centric business model, we often work with leading global consulting firms, or if organizations have in-house strategic expertise, directly with Fortune 1000 and large government organizations — to deliver on the promise of Enterprise Orchestration.
Sensei Labs builds smarter workplace solutions that your people will love,
powered by data and grounded in experience.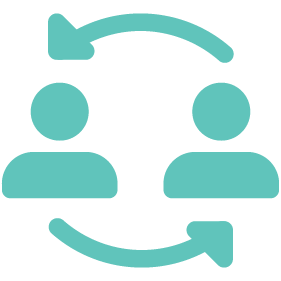 For services firms
Conductor was built to give services firms the visibility, transparency, and accountability to run their large-scale engagements, enabling them to deliver sustainable impact for their clients. With Conductor, our partners win more new business opportunities, deliver new lines of service, and create more vibrant, longer lasting relationships with their clients.
Become a Partner
For enterprises
The world's most innovative enterprises use our enterprise work orchestration platform Conductor™ to manage their most critical initiatives. It provides the project management, collaboration, data tracking and reporting, and knowledge management that today's innovative organizations need to be successful.
Discover Conductor
The ideal Microsoft 365 companion
Conductor is hosted in Azure and integrates across the Microsoft 365 suite, including Power BI and Teams. It augments the foundation you're already familiar with and fills in the gaps to create a seamless digital ecosystem for your teams to collaborate and orchestrate their work in real time.
The Decoded Company
Called "a management toolkit for the future," our New York Times bestseller The Decoded Company outlines three principles that power hypergrowth, talent-centric companies. Sensei Labs has put these principles into action helping other rapidly growing companies orchestrate their teams and evolve faster in a way their people love.
Blog: The Enterprise Orchestration Era
At Sensei Labs, we're on the cutting edge of management technology. Explore our blog, The Enterprise Orchestration Era, for the latest on the evolution of work and emerging trends in enterprise work management and technology at work.

READ THE BLOG
See It in Action
Book a Demo
We'll tailor a demo experience to your unique needs to show you how our digital workplace solutions can help your people love work!