Private Equity
orchestrated with Sensei Labs Conductor platform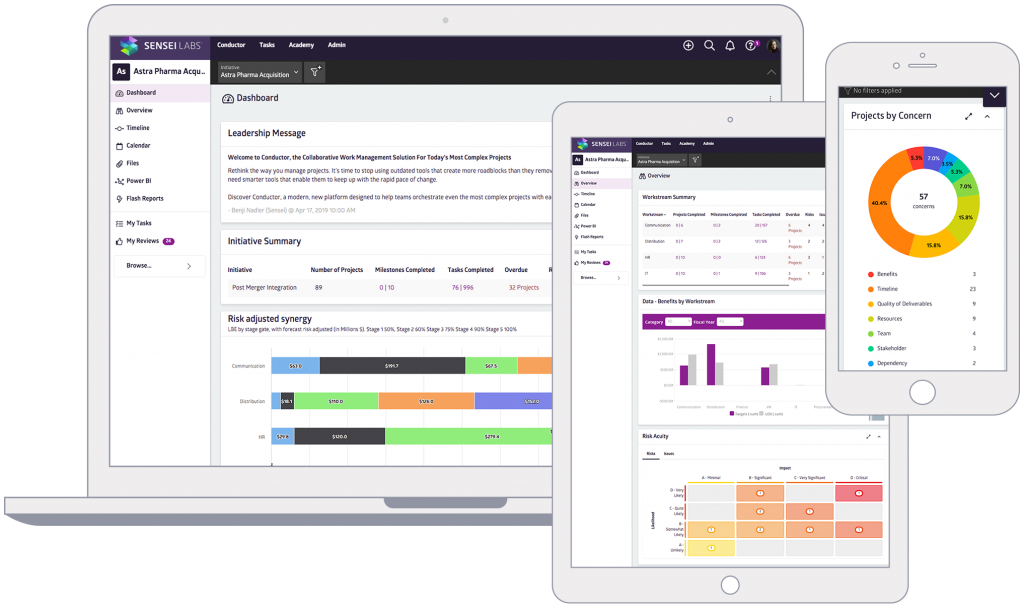 Accelerate Value Creation
Private equity firms are facing a tsunami of challenges of extended inflation, high interest rates, regulatory fluctuations, geo-political uncertainty and potential recession, among other hurdles, such that holding on to an investment and waiting for it to naturally accrue value is no longer a viable option. Increasingly, investors and their portfolio companies are turning to the proven Enterprise Orchestration operating model, a/k/a value creation Portfolio Orchestration, to pro-actively drive improvements and establish a next-gen operating framework for continuous evolution.  
Enterprise Orchestration Portfolio Orchestration benefits both investors and portfolio companies from fundraising to exits with a next-gen model that heightens OpCo performance for increasing value, including overall automation and efficiency for increased liquidity, even in the most challenging economic environments. 

Portfolio Orchestration: 
Proven new Enterprise Orchestration 
operational model for PE firms to 
successfully navigate 2023 market volatility
Thursday, June 15, 12 ET
30 Minutes
Join Us
LEARN MORE
To learn more about how Conductor solves challenges specific to your requirements, please schedule a meeting, and we'll show you how our leading transformation platform can support you to thrive in today's Enterprise Orchestration Era!
REQUEST A MEETING