Conductor
PLAN, TRACK, MANAGE, AND EXECUTE YOUR MOST CRITICAL PROJECTS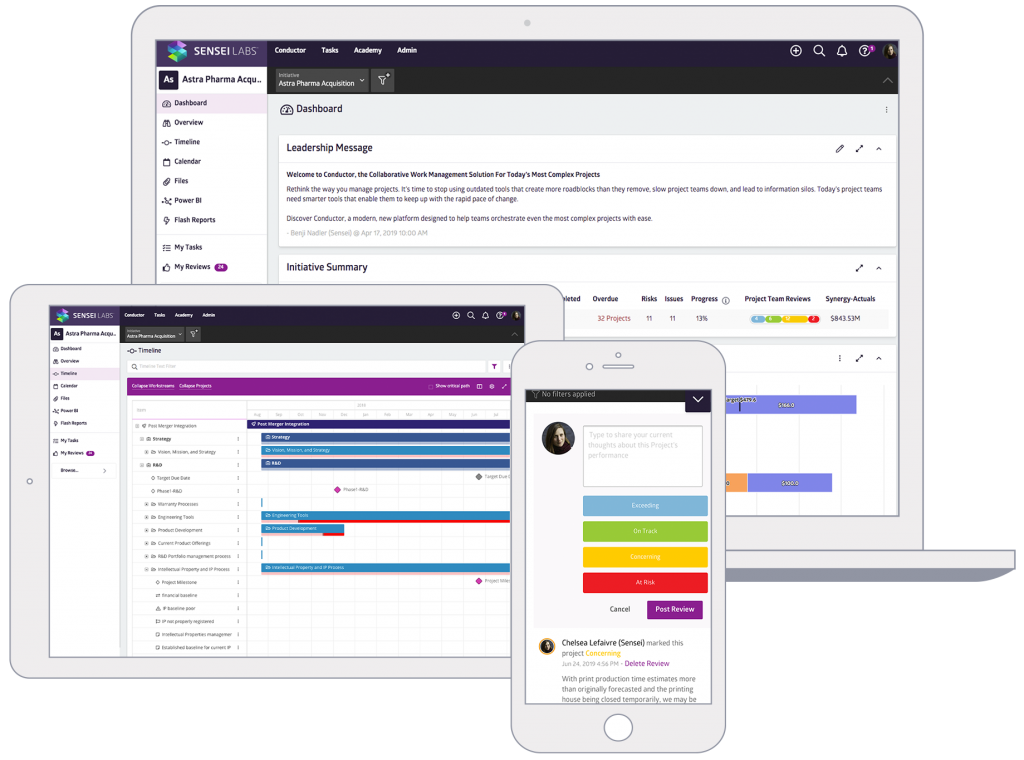 Conductor: orchestrate work across your entire team
In today's Enterprise Orchestration Era, the world's leading organizations use our award-winning SaaS platform Conductor™ to orchestrate and execute their most critical transformation initiatives – including strategic transformations, procurement and supply chain optimizations, ESG, M&A and technology delivery.
Watch Video
It's Transformation Transformed
Be it organization-wide transformations orchestrated by a centralized Transformation Management Office, function-specific transformations run by line of business owners, or even program-specific transformations, effective enterprise orchestration delivered with our Conductor transformation platform is a differentiator to thrive in the future.
Conductor Fast Start
All the Power of Conductor - Get started in 72 Hours.
Fast Start is the Conductor option that commits to have you operational within 72 hours with a standard configuration of our robust platform that was developed based on our years of experience successfully tech-enabling critical initiatives.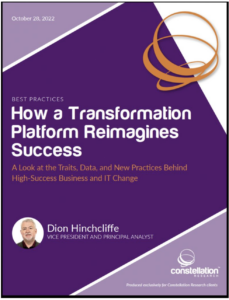 Next-gen transformation platforms deliver 3x transformation success
Sensei Labs Conductor platform was the only next-gen transformation platform named in the Constellation Research Report " How a Transformation Platform Reimagines Success: A Look at the Traits, Data, and New Practices Behind High-Success Business and IT Change."
See Conductor in action
Start orchestrating with Conductor today
"

The change management was

 smooth owing to the 

platform being really intuitive to use 

and being built for business users

."​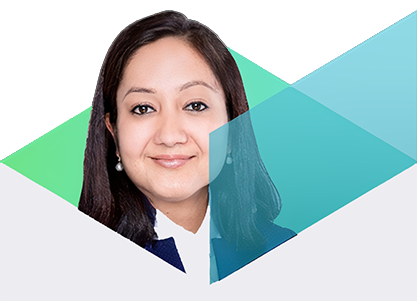 Orchestrate work across your entire organization
Project/Portfolio
Management
Manage project and task intake and align to priorities.
Track project progress, risks, issues, and interdependencies.
Automate stage gate approvals with a full history of updates.
Flag issues early and get your projects back on track before they derail.
Collaborative Work
Management
Easily collaborate on tasks, share files, and keep a log of communications in real-time to get work done and create greater visibility, transparency, and accountability.
Visually collaborate with teams using Kanban boards.
Build forms to capture requests and manage repeatable workflows.
Data/KPI
Management
Custom charts and reporting, easily export and quickly share project updates and status.
Advanced and interactive dashboards that surface key insights.
Sort and filter your data to match the team, role, or person. Save filters to easily access them later.
Knowledge
Management
Connect to the Academy app to deliver just-in-time training to build skills at the moment they're needed.
Ensure L&D compliance with built-in completion tracking and assessments capability.
      Common delivery challenges solved with Enterprise Orchestration
Inconsistent planning
Inconsistency in program planning across different phases of a program creates inefficiencies and unnecessary rework.
Lack of benefits tracking
Program and benefits data/KPIs are typically tracked in multiple sources and manual efforts required, hampering effective decision making for leadership.
Ineffective Collaboration
Ineffective collaboration between different workstreams and vendors on a program due to unclear processes/workflow, create inefficiencies and delays.
Continued Risk Management
Lack of a mechanism for continued program monitoring and reporting after vendors have exited, poses risk to long-term effectiveness.
No single source of truth
Limited centralized and consolidated real-time visibility into progress and impact from overall transformation journey to date.

Manual processes
Highly manual processes require dedicated FTEs to provide ongoing low value work.
Conductor's integrations create your ideal digital workplace ecosystem
3,000+ Integrations
Including key Microsoft office applications
Azure AD
Single Sign-On (SSO) federates Conductor into existing work environments and directory sync makes user management quick and easy.
Teams
Link Conductor's live project and task boards directly into Teams. Collaborate and stay up to date on all project activity without leaving Teams.
Power BI
Export all tasks and KPI data as a permission-managed data source and easily embed Power BI dashboards, reports, and tiles in Conductor to tie data into the entire system.
Jira
Analyze your technology delivery alongside the rest of your project data for a comprehensive view of your program delivery.
Outlook
Trigger the creation of a task directly from Outlook so action items are never lost.
Exchange
Overlay calendar and out-of-office data into Conductor's projects to simplify resourcing.
Excel
Build and maintain a library of Excel-based Conductor Playbooks and import/export Conductor's live task and KPI data directly into Excel for easy editing.
PowerPoint
Export Conductor's dynamic data widgets and Flash Reports to PowerPoint to easily share data visualizations with stakeholders.
Book your assessment
Enterprise Orchestration Maturity Model
To learn more about how Conductor solves challenges specific to your requirements, please schedule a meeting, and we'll show how our leading transformation platform can support you to thrive in today's Enterprise Orchestration Era!
SCHEDULE ASSESSMENT