A Global Partnership
Helping Organizations Orchestrate 3x Results
Sensei Labs' partnership with Tata Consultancy Services helps enterprises orchestrate their most critical Transformations and transitions to achieve better results faster.
Driving Digital Transformation
The World Economic Forum (WEF) has predicted that the combined value to society and industry of digital transformation could be greater than $100 trillion over the next ten years as a result of the combinatorial effect of mobile, cloud, artificial intelligence, sensors, and analytics coming together. In order to take part, companies need to fundamentally change the way they identify, develop, and launch new business ventures. It has never been more critical for enterprises to digitally transform themselves and leverage the latest orchestration technologies to ensure the success of those programs.
Tata Consultancy Services (TCS) is an IT services, consulting and business solutions organization that has been partnering with many of the world's largest businesses in their transformation journeys for over 50 years. TCS offers a consulting-led, cognitive powered, integrated portfolio of business, technology and engineering services and solutions. A part of the Tata group, India's largest multinational business group, TCS has over 613,000 of the world's best-trained consultants in 55 countries. The company generated consolidated revenues of US $25.7 billion in the fiscal year ended March 31, 2022, and is listed on the BSE (formerly Bombay Stock Exchange) and the NSE (National Stock Exchange) in India. TCS' proactive stance on climate change and award-winning work with communities across the world have earned it a place in leading sustainability indices such as the MSCI Global
TCS is one of the world's leading providers of digital transformation solutions and services. It has a deep expertise in helping organizations navigate the digital landscape. TCS has a track record of working with Fortune 500 and Global 2000 companies across various industries, driving their digital transformation spanning cloud migration, data analytics, artificial intelligence, Internet of Things (IoT), cybersecurity, and more.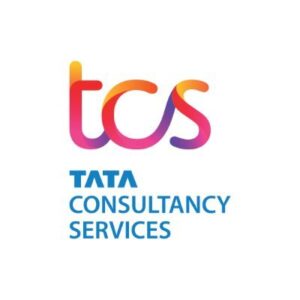 "We've had the unique opportunity to have a seat at the table for thousands of enterprise transformation projects. This has given us a deep understanding of the common challenges faced by enterprises as they digitize and evolve their services. TCS' Strategic Program Management Orchestrator is a perfect framework for resolving those challenges, especially when orchestrated by Conductor."
Continuing to lead successful transformations and helping TCS' clients capture part of that $100 trillion in growth requires adopting the latest in Enterprise Orchestration technology. TCS and Sensei Labs' global partnership brings our Conductor platform to their clients. Conductor is in use across six continents, empowering the world's largest companies to orchestrate their most critical programs, including transformations, post-merger integrations, procurement programs, and ESG initiatives. Conductor is also used by large Private Equity funds to orchestrate their portfolio companies' value creation plans and to provide cross-Portfolio Orchestration and reporting. Conductor was profiled in a report by Constellation Research, outlining how modern, purpose-built transformation platforms deliver, on average, three times the results of traditional methods.
Sensei Labs and TCS have built a unique offering, combining the TCS Strategic Program Management Orchestrator with Conductor's award-winning orchestration technologies. TCS clients will immediately benefit from the deep expertise and experience of previous transformations brought to life in a modern, intuitive, and highly collaborative technology platform. TCS clients can take advantage of this new offering immediately, delivered through a partnership between TCS' consultants and Sensei Labs' Customer Success and Solution Engineering teams. The TCS Strategic Program Management Orchestrator is available as an intelligent template in Conductor, enabling even complex transformations to be up and running and recognizing value in weeks.