Portfolio Orchestration
orchestrated with Sensei Labs Conductor platform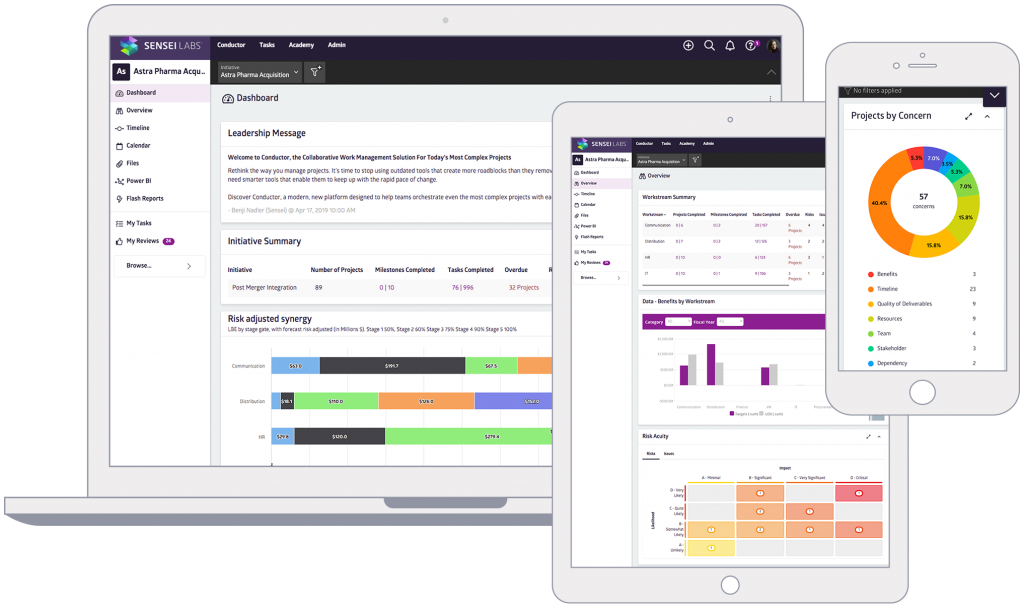 Accelerate Value Creation
The capabilities of Enterprise Orchestration Portfolio Orchestration are catching the attention of PE firms, portfolio companies and fund managers because they know value creation capabilities differentiate them from those who simply benefited from historical favorable market tailwinds.  
With its holistic operating model – integrating people, processes and platforms – that can be customized to specific PE business models, Portfolio Orchestration helps GPs and LPs accelerate value creation with real-time single source-of-truth dashboard(s) for one PortCo, or several within a portfolio, giving more confidence to expedite discovery of key insights for operational improvement and to unlock growth opportunities much faster than with traditional models. 

Portfolio Orchestration: 
Proven new Enterprise Orchestration 
operational model for PE firms to 
successfully navigate 2023 market volatility
Thursday, June 15, 12 pm ET
30 Minutes
Join Us
LEARN MORE
To learn more about how Conductor solves challenges specific to your requirements, please schedule a meeting, and we'll show you how our leading transformation platform can support you to thrive in today's Enterprise Orchestration Era!
REQUEST A MEETING