---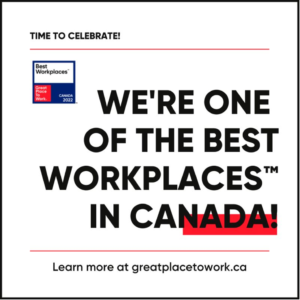 ---
It's time to celebrate! Sensei Labs has won yet another company award with being named a Best Workplace in Canada for 2022.
Our secret sauce is hiring and nurturing the best talent, people who we are genuinely happy to be around and learn from, and who make work more enjoyable 😊
We're fast-growing, so our team of Senseis is always tackling exciting challenges, and developing new skills to solve the next big thing, enabling us to do some of the best work of our careers.