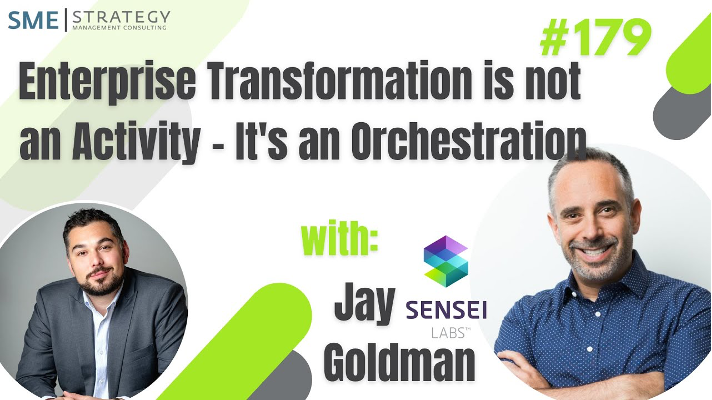 Despite more than a decade believing transformation could be achieved using your existing project management model (the methods that got you to the state of needing to transform) it's now understood that it's not just your transformation strategy, but your transformation execution, must evolve too.
Why? Legacy approaches often result in departments working in silos with different processes, different leadership styles, and different tools. What is needed is orchestration between people, processes, and technology to drive better outcomes, faster.
Think of it as Transformation Transformed. We call it Enterprise Orchestration.
Listen to a great episode of the Strategy & Leadership Podcast where Jay Goldman speaks with Anthony Tylor about transformation execution with Enterprise Orchestration to address common delivery challenges.