Accelerate Performance
Data and structure for teams to perform at their best
SenseiOS® helps teams to align their goals with effective feedback. It's sets teams up for success by encouraging personalized recognition that will have significant impact on your team's focus and enable them to perform at their best.
Performance support that people love
Leaders strive to help their team perform at their best, but often aren't sure how to approach it or worse, they are constrained by tools and processes that haven't caught up to the demands of today's workplace. Setting clear and aligned goals, giving frequent and effective feedback, and recognition of a team member's contributions are all key performance enablement tools to keep team members focused and motivated to perform their best.
The end of annual reviews
The annual performance review is a common culprit that often holds people back rather than moving them forward. It contributes to team members receiving infrequent feedback which is often related back to goals that haven't been updated since they were set a full calendar year before and may no longer be relevant, or may have been forgotten altogether. Annual reviews also suffer from a recency bias, focusing more on recent events than a holistic view of a person's performance.
SenseiOS' weekly reviews solve this by recording the gut feeling of every team member about how their work is progressing. Leaders can then go over weekly reviews and other data with each team member to coach them past any obstacles they are facing, driving them to achieve their goal.
Better conversations for better outcomes
SenseiOS' reporting framework gives leaders the information they need to have focused, directed conversations with their team. With the right information at their fingertips, leaders are better able to coach their people and support them in achieving their goals faster. These conversations then serve as the basis for a leader to recommend a customized curriculum in the SenseiOS Academy that will outline a path of skill development for each person to reach their full potential.
Keep top performers engaged
People who don't feel adequately recognized are 2x as likely to leave a team as those who do feel recognized. Retaining top performers is essential to any fast growing organization. Having the right recognition tool will help these companies thrive through their growth. This likely contributes to making Kudos, a virtual high five, so popular on SenseiOS. Kudos can be given by leaders or peers to recognize colleagues in a more public and visible way. Kudos are assigned one of several categories that reflect characteristics that are core to an organization – values like Set Up For Success, Customer Empathy, Tell It Like It Is, or Innovation – with Kudos recognizing people who particularly demonstrate that value. To multiply the impact of the recognition, colleagues can like and comment on Kudos, adding to the social collateral and reinforcing the positive attribute across the company.
SenseiOS family of apps for performing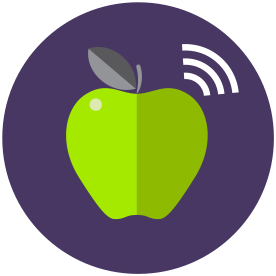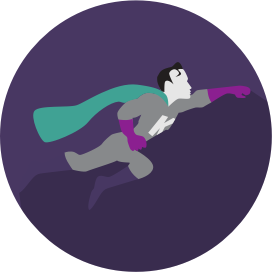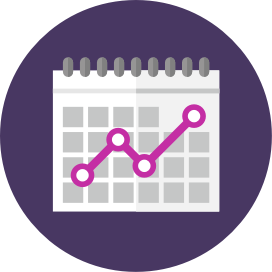 Super Kudos
Kudos are one of the most popular features of SenseiOS. Team members across all of the SenseiOS installs sent over 18,540 kudos to over 40,370 recipients in one year! Sometimes you need to recognize your colleagues with something a little more meaningful than a virtual high-five — enter Super Kudos!